Tell us something about the history of your plantation. 
The plantations that are a part of the Hoysala Network, have been in existence since the late 1800s. They have developed cultivation and processing abilities over the years to produce, annually, nearly 10000 bags of excellent Arabica and Robusta coffee in Washed, Natural, and Honey Coffee forms. These plantations have been managed by the same families over generations and remain committed to producing excellent coffee, consistently. Elevation of these farms range from 900Mtrs Msl to 1350Mtrs Msl
How did you get started on this business?
Both founders hail from families connected to coffee production and so share a long time understanding of it as a crop and a business. They left our careers in finance, individually, around 15 years ago to pursue a dream of delivering an excellent product to the growing tribe of coffee lovers in India and abroad.
As did other producers in the region, they too had been working really hard on ways to improve the quality of their coffees. While individually exporting this coffee, through various exporting houses, the challenges were many, premiums were not encouraging and the feedback was really limited. It was opaque, thus frustrating!
They chose to act instead of complaining: merged their efforts and started this firm to market and promote their coffees. They wanted to give their consumers choices and a really wide range of options to select from, so they took along like-minded farmers who wanted to achieve similar goals and initiated marketing their coffee as well, thereby offering coffees from the region as a whole, instead of just two farms.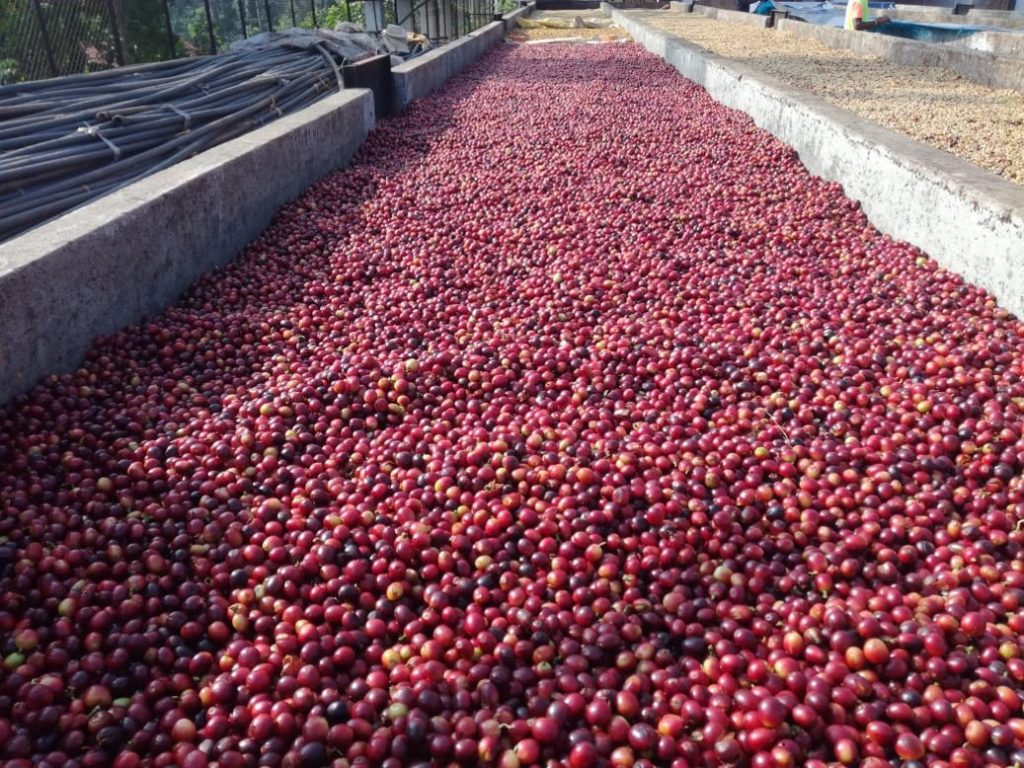 What varieties do you grow?
Arabica varieties
 Sarchimore
HDTX Catuai
Sln. 795
Sln. 9
Yellow Bourbon
Robusta varieties
What are you doing on your plantation that can help improve the
coffee farming industry as a whole?
The farmer is the foundation of Specialty Coffee. If she/he gets it right, a huge part of the task is done. It is a massive challenge to build a bridge between the farmer's constraints and the roaster's expectations. We are working very hard on translating these expectations and developing viable specialty coffee processing methods for the farmer. These will enable the production of a coffee whose quality is significantly superior to what is already being done. We are confident that this will realize a higher price and further the reputation of Indian Coffee.
How do you think the coffee community and coffee roasters can contribute to sustainable coffee farming?
First, by drinking more coffee!! Second, Better Prices – The price, at commodity trade levels, that the farmer receives for the coffee when represented as a percentage of the total price paid for the coffee product, by the end consumer, is only a small fraction. So, even a 50% rise in the amount paid to the grower will not really impact the end consumer much but will make a huge difference to sustainable coffee farming. And to make it effective, this increase must be paid to farmers adopting sustainable practices and producing high-quality coffee. The overall system will benefit immensely.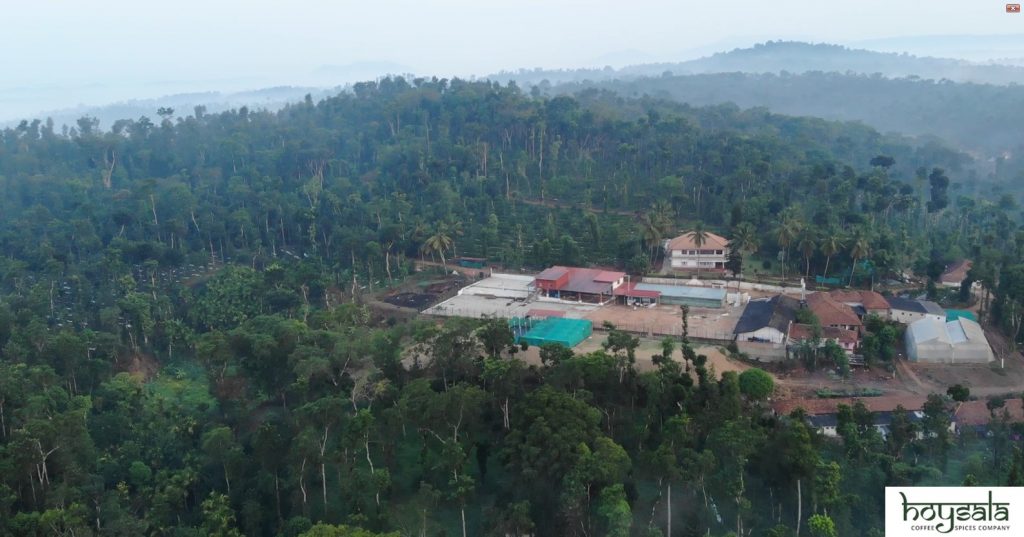 What is your favorite thing about your estate?
While we all are in the 'Western Ghats' region, our farms are located in a high rainfall area. The rains here are incredible and that blesses us with excellent water resources. The impact this water has is truly magical. Experiencing the role it plays in each season is my favorite thing about the estate.
What are your challenges in the coffee farming business and how do you deal with them?
Insufficient levels of relevant research and development are the biggest challenge.
In Arabica Coffee – The white stem borer pest is destroying farms rapidly and with peculiar weather patterns is reducing yields significantly. Prices at these levels are destroying earnings. Coupled, the impact is terrible.
In Robusta Coffee – scarcity of water for irrigation is becoming a huge challenge and threatening crops.
The reduced availability of skilled workers, steep rise in the cost of labor, and the extent of social costs borne by the farmers on this account significantly add to our challenges.
Each farm has to work out a solution that is most suitable for it. This ranges from recording learnings and adopting practices based on that, investing in water storage resources, trying new varieties that are pest or drought-resistant, and training migrant workers to learn needed skills.
How do you see COVID 19 affecting your business?
It has the potential for a lot of impact. In the short run, nearly three months of demand has already been lost and it may take another three to even start to pick up. That's a big loss and void to fill. However, we also hope that online consumption will grow quickly to replace this loss in the short run and probably establish itself as a steady channel in the long run.