Tell us about Savorworks and what inspired you to start roasting?
We at Savorworks believe roasting is an art and we want to combine art with our passion to deliver coffee that is of highest quality. It was this passion that inspired us to get into roasting business as well.
What were your main challenges when you started out as a coffee roaster?
Getting others to share knowledge about roasting and coffee.
What did you do to overcome these challenges?
Self studying and research, taking part in SCA trainings, and also getting in touch with right people who were willing to help.
What is your biggest commitment as a coffee roaster?
Quality, transparency, consistency and honesty.
As a roaster, how are you helping or contributing to the coffee farming industry?
By having direct trade with the farmers and having honest and transparent discussions with them and giving due credit to the farmers when selling the coffees to the clients.
Do you have any favorite coffee processing method and why?
Black Honey because it brings out the right balance in the cup due its traits partly as washed and naturals.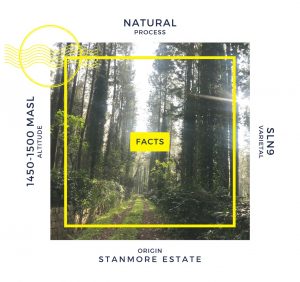 How can your customers help you in difficult times like this?
By placing orders and spreading word to others about our coffees
How do you feel about being part of this Coffee Community?
Feel blessed to have people ready to help anytime of the day.